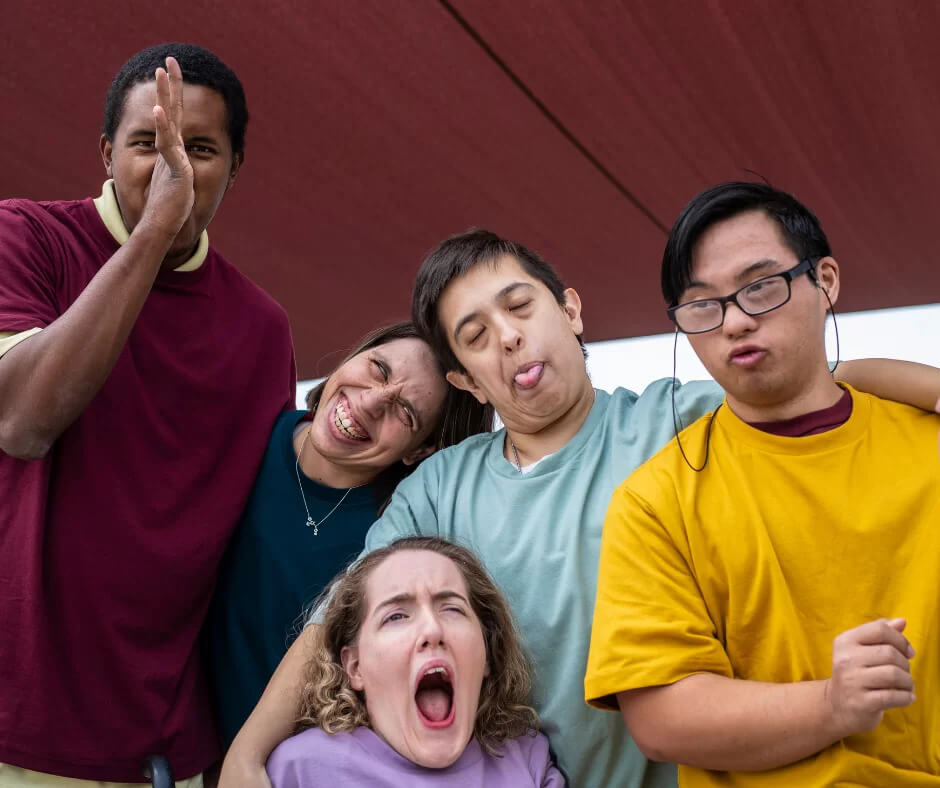 Short and Medium Term Accommodation (STA/MTA) are funded under the NDIS is designed to provide people with disabilities, and their carers, with a respite stay to relax and recharge.
At Aspire Hub, our STA and MTA houses are located in vibrant communities close to amenities, local attractions, and recreational activities, making it easy to enjoy everything you love most during your stay.
More than just accommodation, our personalised support team will make it feel like your home away from home. During your stay, enjoy the choice to join a range of activities such as Footy Weekend, Explorer Weekend, and Food Trail – all designed around your needs.
Enquire now about Short Term Accommodation with Aspire Hub.
Enquire now
What is the difference between Short Term and Medium Term Accommodation?
Short Term Accommodation (STA) is a type of NDIS housing designed to give you time away from your caring duties. This might be because you're taking some time away, or simply because you need to relax and recharge. Funding for Short Term Accommodation (STA) allows eligible NDIS participants to access up to 14 days away from their usual place of residence.
The NDIS usually funds up to 28 days of STA in a year, meaning you've got the flexibility to pick and choose when you want to use this type of accommodation. Your options are limitless – use it in a 14-day block, or pick and choose certain weekends of the year instead.
Medium Term Accommodation (MTA) is for anyone who needs a place to stay while waiting for a long-term housing solution. This type of NDIS housing is usually funded for up to 90 days a year.
Is Short or Medium Term Accommodation right for me?
While Medium Term Accommodation is suitable for those waiting to move into long-term housing solutions, Short Term Accommodation or respite may be suitable for you if:
you can demonstrate that time away from your current home gives informal supports and/or your carer a break;
you believe time away from home can help you achieve your goals outlined on your NDIS plan; or
time away from home can help you meet new friends and try new activities.
What's included?
Personal care such as assistance in showering, oral hygiene, dressing and toileting
Medication management including storage and administration of medication
Assistance in personal development to support you in achieving your goals
Assistance in lifestyle and recreational activities such as engaging in your favourite hobbies, visiting local attractions, meeting new people and engaging with the community
Current Vacancies
As a leading provider of short and medium term accommodation, our growing list of quality NDIS housing locations spans south east Queensland, from the Gold Coast to Logan City, Ipswich and Brisbane City, and will also be expanding in the Western Australian region of Perth.
Learn more
"At Aspire Hub, our customers are in the heart of everything we do. We listen to our customers and build supports around them so they feel safe and confident to live the life they choose."
- Cherryl Joseph, General Manager at Aspire Hub
Have more questions about Short Term Accommodation with Aspire Hub?
Aspire Hub offers a range of disability accommodation services that are tailored specifically towards your needs and goals. It's important to note that unlike our other services, Short & Medium Term Accommodation are not permanent solutions to your housing needs. Click here to compare our NDIS Housing & Services to see which one is right for you.
Both forms of accommodation require pre-approval from the NDIS. You will need to demonstrate that there is reasonable for your individual goals and wellbeing before qualifying for funding. Contact us for help.
With no waiting lists at Aspire Hub, our friendly team can offer you support as soon as possible.
About Aspire Hub
With more than 30 years' combined experience in the industry and thousands of hours spent listening to our customers, you can feel confident that you are in safe hands with the team at Aspire Hub.
As an NDIS registered provider, Aspire Hub meets strict government quality and safety requirements, and have proven experience managing complex and high needs.
We're always looking for ways to grow and improve. With our customers at the heart of everything we do, we strive to achieve the best results for you, your loved ones and your other service providers.
Learn more
Further questions?
Have more questions about us or our services?
Complete the form below and we'll be in touch with you or call us at (07) 3074 9440.