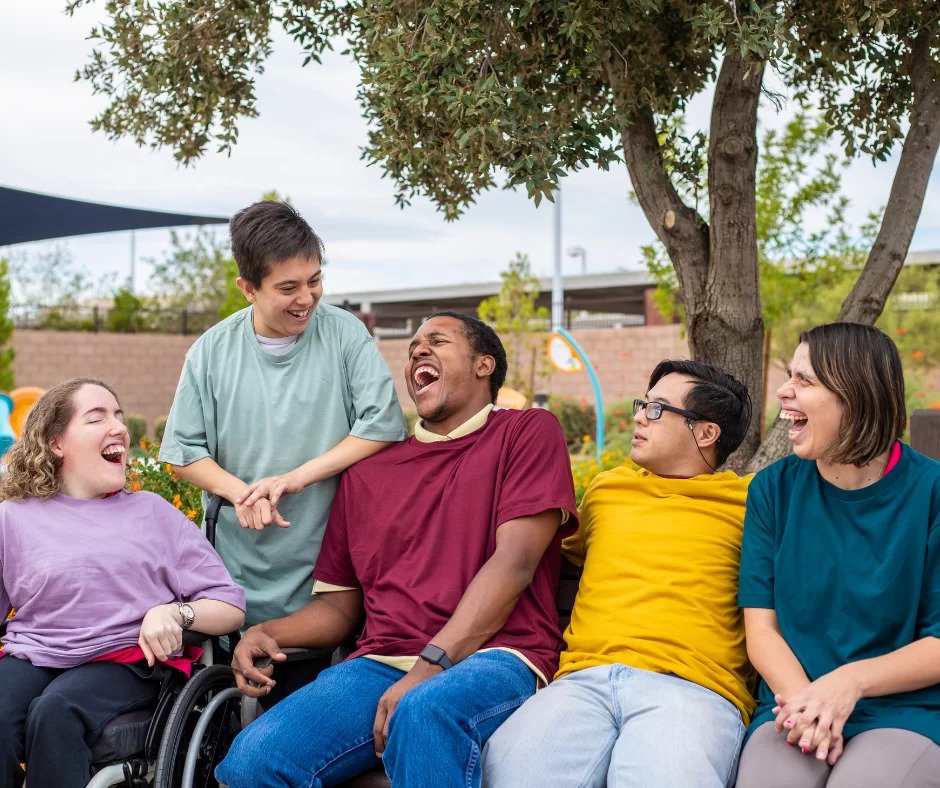 Combining adventure and capacity building, Bright Futures Disability Day Programs by Aspire Hub is an enriching and rewarding experience for people of any age and ability.
Our focus at Aspire Hub is to help you achieve your personal goals in an inclusive and engaging environment. Supported by our experienced team, you're guaranteed to make new friends, learn practical skills and have a great time.
Our Disability Day Programs are designed to develop confidence with social participation and community participation and are open to individuals with and without NDIS funding in South East Queensland.
Explore our latest programs in the calendar below or enquire now about Disability Day Programs with Aspire Hub.
Enquire now
Upcoming Events
There are currently no events scheduled
Have more questions about our Disability Day Programs?
Our Bright Futures Disability Day Programs are held at numerous locations across South East Queensland. In the past, we have visited Sea World at the Gold Coast, Lone Pine Koala Sanctuary, Southbank Parklands, and local destinations in and around the Aspire Hub headquarters in Beenleigh.
For most of our day programs, your own transport is required to get to and from the activity. However, if you require assistance with transport our team is happy to assist. Just let us know when you book in.
This will depend on your individual plan however we often find that NDIS participants can access our Bright Futures programs with their existing plan funds. Our programs develop your skills with social and community participation, learning and daily living which are funded under your Core and Capacity Building support categories. Get in touch with us to find out more.
Not sure what disability support services you're looking for?
Get in touch with the team at Aspire Hub today or head over to our handy Getting Started guide.
"Aspire Hub is the first time I have lived away from home. When I moved in, I was matched up very well with a house mate. My carers have helped me a lot. They have taught me how to cook healthy food, supported me as I complete fitness challenges, and been there for me during tough times. I am very happy that I chose the Aspire Hub family."
- Aspire Hub customer
About Aspire Hub
With more than 30 years' combined experience in the industry and thousands of hours spent listening to our customers, you can feel confident that you are in safe hands with the team at Aspire Hub.
As an NDIS registered provider, Aspire Hub meets strict government quality and safety requirements, and have proven experience managing complex and high needs.
We're always looking for ways to grow and improve. With our customers at the heart of everything we do, we strive to achieve the best results for you, your loved ones and your other service providers.
About us
RSVP to our events today
RSVP is essential. If you are not an existing customer, we will contact you shortly after you RSVP to complete a service agreement.