What Is An NDIS Provider? Meet Aspire Hub!
November 25, 2021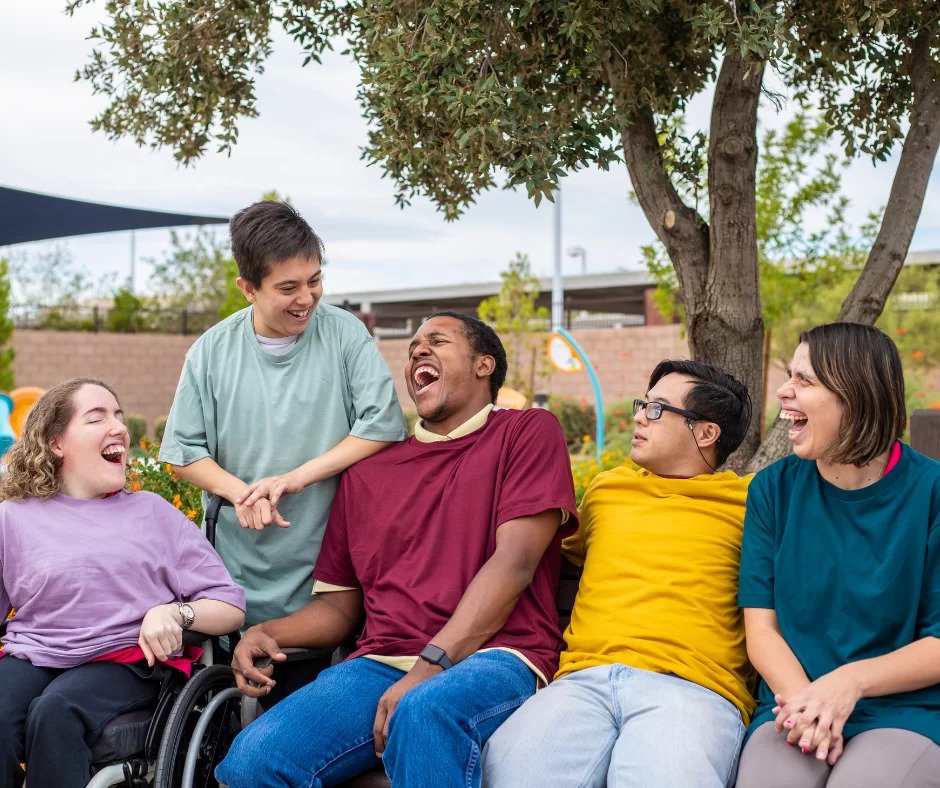 Welcome to Aspire Hub! We are a registered National Disability Insurance Scheme (NDIS) provider of disability support services in south east Queensland.
If you are new to the NDIS, you might be wondering, 'what is an NDIS provider?' An NDIS provider delivers funded services and supports to eligible participants living with disability.
Our vision is to empower everyone, regardless of their ability, to live life on their own terms. We empower people to live independently with quality always support close by.
Keep reading to learn more about Aspire Hub and how we can help you.
What support does NDIS provide?
The NDIS provides funding to Australians aged between 7 and 65 with a permanent and significant disability. The amount of funding you will receive will depend on the types of support you need, and the goals you aspire to achieve.  
Now that you know a little more about what the NDIS is, you might be wondering what support does NDIS provide? Depending on your eligibility, the NDIS can provide funding for services such as disability accommodation, in-home nursing, social and community participation, and much more. Click here to learn more about how to start your NDIS journey.
If you want to learn more about what is an NDIS provider, click here.
Get to know Aspire Hub
Aspire Hub was founded by an experienced and caring team. With more than 30 years of combined experience working in disability care, our team has a strong understanding of the NDIS. You can rest assured that we know what works when it comes to disability care and support services.
"At Aspire Hub, our customers are in the heart of everything we do. We listen to our customers and build supports around them so they feel safe and confident to live the life they choose." – Cherryl Joseph, General Manager
At Aspire Hub, our core values drive us to exceed expectations every day. Each letter in the word 'Aspire' outlines our commitments:
Achievement – We are committed to supporting our customers and staff achieve their goals
Successful – We exhibit a strong will to be successful in everything we do to exceed customer expectations
Partnership – We form meaningful relationships with the community to better meet the needs of our customers and create new opportunities for growth
Inclusive – We pledge to provide a safe and inclusive environment for our customers and staff
Respect – We value our customers and staff and always treat others with the utmost respect
Excellence – We are accountable in consistently delivering service excellence to our customers
The unique thing about us is that we're not like other NDIS providers – we believe in doing things better. With no waiting lists guaranteed, a strong commitment to community partnerships, and a dedicated customer engagement & success team, we're always looking for more ways to achieve the best results for our customers.
Aspire Hub's Services
Here at Aspire Hub, we offer a range of disability support services to suit people of all abilities. Here's a taste of what we offer:
Supported accommodation services
Aspire Hub is recognised as one of the leading providers to supported accommodation in Queensland. Depending on your level of care needs, we offer a range of NDIS housing options including Supported Independent Living (SIL), Individual Living Option (ILO), Short- and Medium-Term Accommodation (STA/MTA), and Specialist Disability Accommodation (SDA).
One of our most popular services is our short- and medium-term accommodation. If you are looking for a place to stay while you are looking for a long-term housing solution, Aspire Hub is perfect for you. Also known as respite care, short- to medium-term accommodation is a home away from home. During your stay, our experienced team will provide you with personalised support and host fun and unique recreational activities designed to improve your skills and confidence.
Our variety of housing options are offered in a growing number of locations in south-east Queensland, from the Gold Coast to Logan City, Ipswich and Brisbane. You can see our full list of vacancies here.
Community and social programs
At Aspire Hub, we understand how important it is for everyone to have opportunities to participate in community and social events. That's why we offer a range of activities for people of all abilities to enjoy. You can go for a morning swim, learn baking in the afternoon then meet new friends in the evening for dinner and movies – all you have to do is choose what you would like to do, and we will provide the support to make it happen.
Community nursing
Whether you need assistance with a chronic condition, or require extra care after a hospital stay, our community nursing services are designed to suit you.
Our experienced team of health professionals can deliver all your care needs from the comfort and privacy of your own home. These services include wound management, palliative care management, medication management and other general nursing services you would get in the hospital.
Our dedicated team of registered nurses will ensure that you maintain your safe, independent and healthy lifestyle so you and your loved ones can go on to do what you enjoy.
Learn more about Aspire Hub
If you're looking for a registered disability service provider, you can feel at ease knowing you're in safe hands with Aspire Hub. With our customers at the heart of everything we do, we guarantee that our dedicated team of professionals will always put your needs and goals first.
At Aspire Hub, we believe that everyone should have the opportunity to live the life they choose. Our range of services have been designed to help you achieve your goals, whatever they may be.
If you want to learn more about Aspire Hub or what support does NDIS provide, you can contact us today on 07 3074 9440 or by filling out this contact form.
Want to learn more about our team or the services we offer?
Complete the form below and we'll be in touch with you or call us at 07 3074 9440.