What is NDIS housing?
May 30, 2022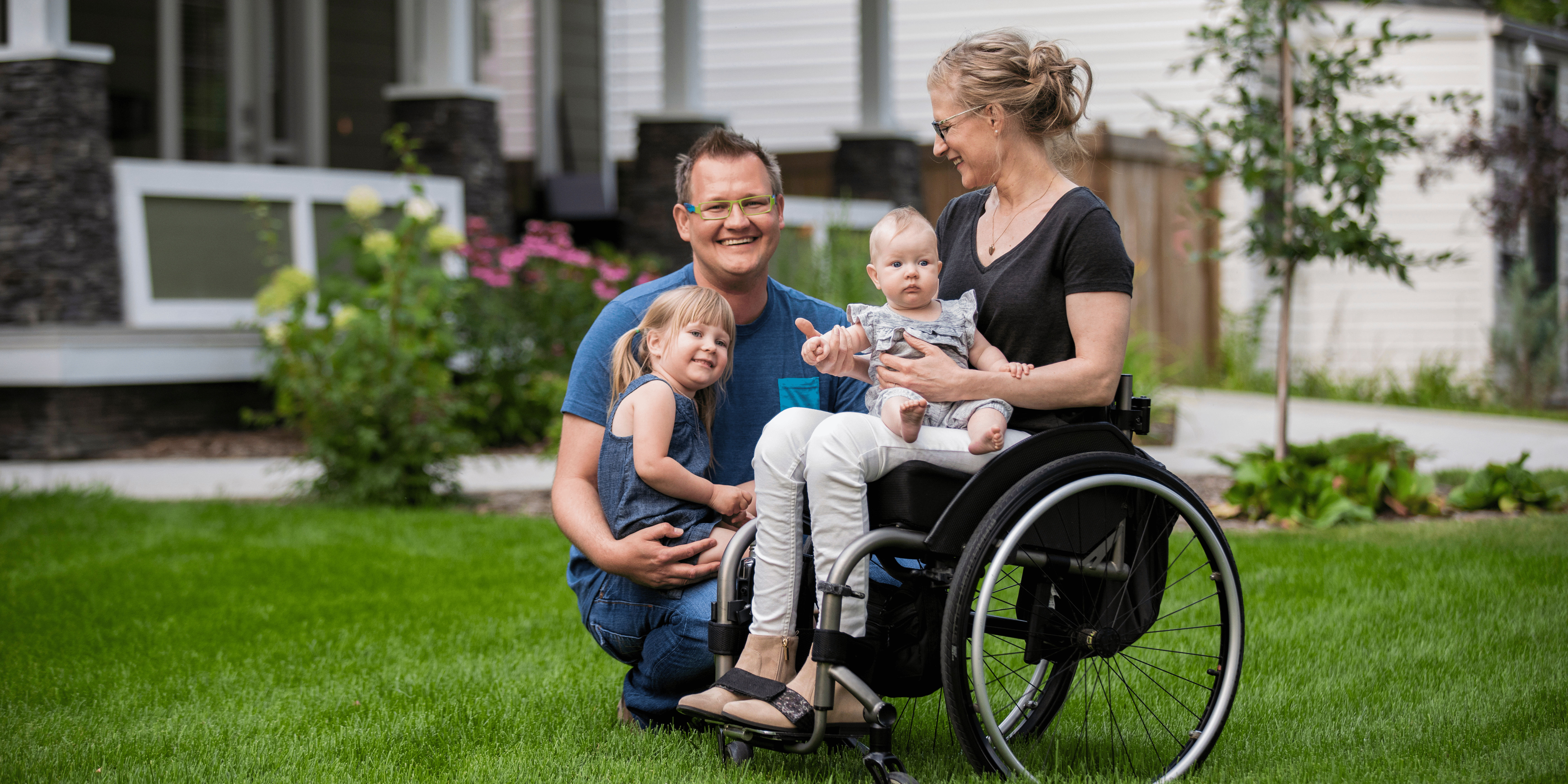 At Aspire Hub, we're proud to offer eligible NDIS participants a range of accommodation options that are catered towards their wants, needs and goals. 
If you've just been given funding for NDIS housing, you might be wondering what the difference is between certain categories of accommodation, or what your funding does and doesn't cover.
To make your research easier, we've compiled all the various types of NDIS housing and who may be eligible to live in them. 
What is NDIS Housing?
The overall goal of the NDIS is to support Australians with disabilities to live as independently as they possibly can. To achieve this, some NDIS participants require access to housing that is purpose-built for their needs. For those with complex needs, this may mean they require specialist disability accommodation that has been modified with wheelchair ramps, ceiling hoists and shower chairs to ensure they can move safely and freely throughout their home. For others with less complex requirements, they might be more suited towards supported independent living – a type of in-home support that aims to build skills with daily tasks such as cleaning, nutrition, and medication management. 
Because everyone's requirements are different, the NDIA has made different classifications of housing and in-home supports. These are called Short- and Medium-Term Accommodation, Independent Living Options, and Specialist Disability Accommodation. 
What support does NDIS provide with accommodation?
Depending on the type of accommodation that is suitable for you and your disability, the support you receive for NDIS housing will differ from person to person. However, here's a quick overview on the type of support you can expect to receive when you live in the following types of NDIS housing:
Specialist Disability Accommodation –
Specialist Disability Accommodation (SDA) is a type of NDIS housing designed for people who require specialist housing solutions. 
If you're eligible to live in an SDA home, it'll be entirely accessible. Depending on your disability and access requirements, it could be built with features such as ceiling hoists, home automation, and assistive technology. SDA homes are typically managed by experienced staff who are accredited and trained to provide complex support.

Individual Living Options – 
An Individual Living Option is actually a flexible support package, opposed to a kind of house or accommodation service. Each arrangement is unique, and allows eligible NDIS participants to choose the support they need – from personal care, right through to assistance with household tasks and skill development.
If you are on an ILO arrangement, you can receive support with your personal development, medication management, personal care and accessing lifestyle and recreational activities. However, It's important to note that funding for ILO cannot go towards your rent or mortgage.

Short- and Medium-Term Accommodation – 
Short and Medium Term Accommodation (STA/MTA) is funded under the NDIS. This type of accommodation is not a permanent NDIS housing solution – it is designed to provide people with disabilities, and their carers, with a respite stay to relax and recharge.
If you're eligible to receive funding for this type of accommodation, you'll typically be granted 28 days of STA stays in a year. This allows you to choose when you want to use this type of accommodation. Your options are limitless – use it in a 14-day block, or pick and choose certain weekends of the year instead.

Supported Independent Living – 
As mentioned earlier, supported Independent Living (SIL) is a type of in-home support that can be delivered within your current home or your chosen shared NDIS housing.
SIL is a support that aims to help you live as independently as possible while building your skills with daily tasks such as cleaning, nutrition, and medication management.
If you receive SIL services, you'll be entitled to receive support with daily living tasks such as cleaning, gardening, and grocery shopping, personal care, access to lifestyle activities, and personal development help. 
Housing and other systems supported by groups other than the NDIS
Now that we've answered, "what support does NDIS provide?", it's probably worth noting what they do not give funding or support for. The NDIA website states that the following services are not funded under the NDIS:
Social and community housing. This type of accommodation is funded by your relevant State or territory government. Subject to waiting periods, these government programs will support most people to find affordable housing in the general rental housing market.

Homelessness and emergency accommodation services.
How Aspire Hub can help you get started on your NDIS housing journey
As one of the most reputable NDIS providers in Australia, Aspire Hub is proud to offer a growing number of NDIS housing options in south-east Queensland (Gold Coast, Logan City, Ipswich, and Brisbane City), and in Perth.
We work closely with you and your family to find the perfect home to suit your needs, with no waiting lists guaranteed.
Our NDIS housing is located close to a variety of amenities including public transport, medical facilities, retail precincts, entertainment, dining and more, you'll have everything you need to live an independent and fulfilling life. Most importantly, our homes are safe places where you can be yourself. Take a look at our vacancies page to explore our available properties or contact us directly to learn more!
Want to learn more about our team or the services we offer?
Complete the form below and we'll be in touch with you or call us at 07 3074 9440.