Aspire Hub's community nursing services in Brisbane
June 20, 2022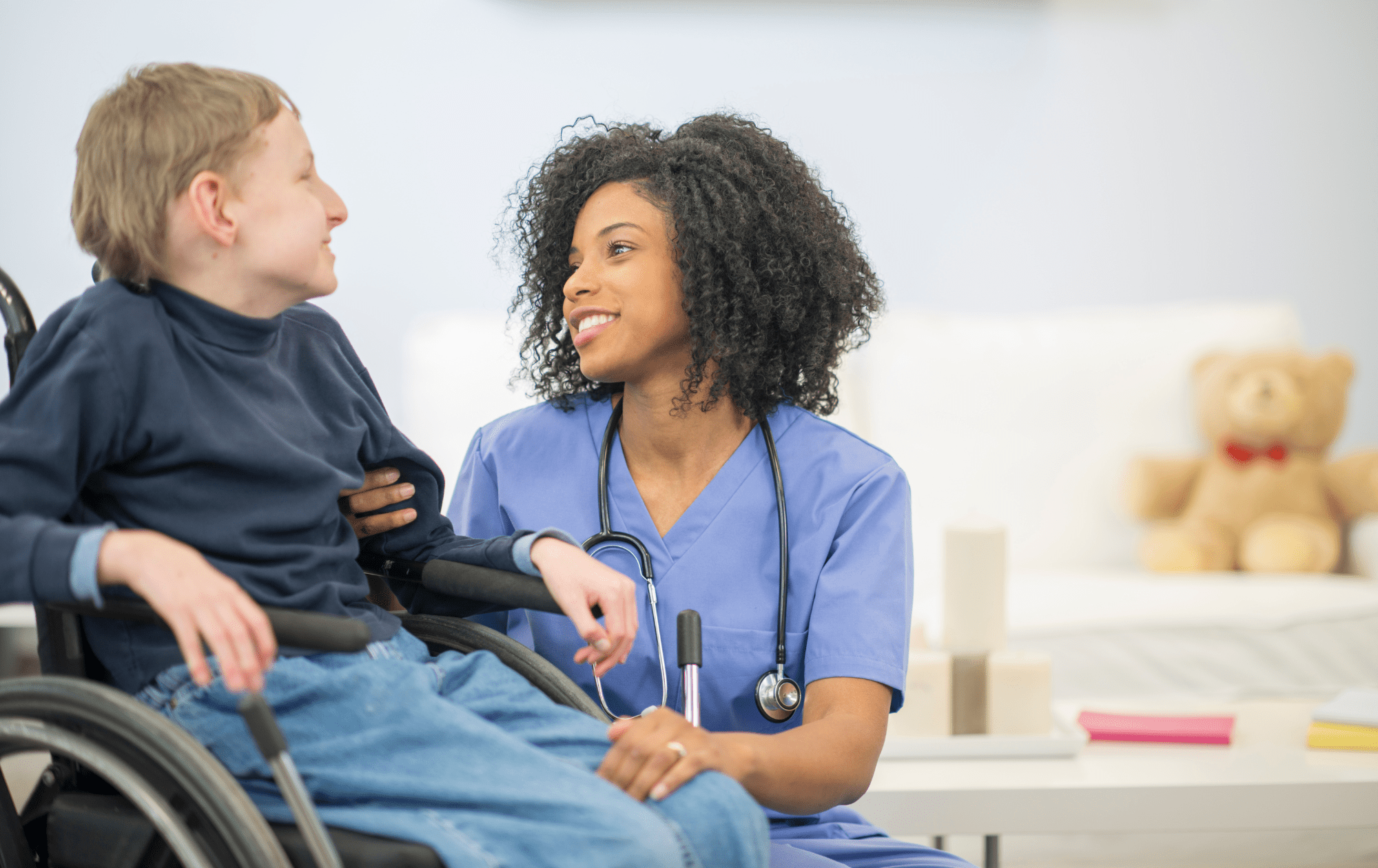 Do you require community nursing services in Brisbane and the surrounding suburbs, but are failing to find a NDIS registered provider that meets your requirements?
Aspire Hub has a team of friendly experts who are ready to give you the care you deserve.
Who can benefit from community nursing services in Brisbane?
Community nursing services are typically beneficial for those with complex health needs that already require regular assistance from medical professionals. The point of this service is not to replace the other providers or practitioners you deal with, but as a way to manage your health and prevent any conditions related to your disability from getting worse. Community nursing services exist so that a trained professional can keep a track of how you are feeling, and assist you with any difficult tasks relating to your disability, such as tube feeding or catheter care. These services might include (but are not limited to): 
Complete health assessments

Assistance in wound care and management

Developing and implementing care and support plans

Support in palliative care management

Medication administration and review
It's important to note that community nursing services will only be funded by the NDIS if the care undertaken by the nurse(s) is related to a participant's disability. For example, if you have sustained a wound and/or injury that was not directly correlated to your disability, you might not be funded by the NDIS to receive wound management from a community nurse. The NDIS website has examples of what they can and can't fund in relation to nursing in the home. You can find this by clicking here.
How can I access community nursing services in Brisbane?
If you live in Brisbane, Gold Coast, Logan, Ipswich or Perth and think you're eligible to receive community nursing services, it's a good idea to check your NDIS plan and see if you qualify for funding under your Capacity Building budget. This is where nursing care will be funded under your NDIS plan. 
If you do not have a Capacity Building budget or have been deemed ineligible by the NDIS to receive community nursing services in Brisbane, you still have options to receive this kind of care. Firstly, you can opt to pay for the care yourself, or you can receive assistance from Queensland's health care system. The NDIS website has a handy guide on what the health system will fund versus what the NDIS is responsible for providing assistance with. You can find this information here. 
Qualified NDIS providers that treat you with respect
When searching for community nursing services Brisbane, one of the first things you probably want to know more about is the qualifications of the team members who will be assisting you. At Aspire Hub, we have a team of clinical and registered nurses on hand to help you with your health and wellbeing. You can also rest assured knowing our recruitment process is very thorough, and we ensure all of our nursing team members have the required documentation, including Blue and Yellow Cards. We also conduct NDIS screening checks, and ensure our nurses have years of experience within the disability industry.
By having such a strict vetting process, Aspire Hub's nursing team are the best of the best – they love what they do, and more importantly, are passionate about keeping you safe, healthy and happy. By engaging Aspire Hub as your community nursing provider, you'll be able to receive genuine care delivered with respect, empathy and privacy – all from the comfort of your own home.
We asked Vince – one of our Aspire Hub's registered nurses – about why he chose nursing as a career and what he enjoys about it. Here was his response:
"I chose nursing because I love learning new things and I want people to receive the professional care and support that they deserve. I always appreciate the interpersonal conversations that I have with them as nursing is much more than just providing care."
How long will I have to wait to access care from Aspire Hub?
With no waiting lists, our friendly team are here to offer you support as soon as possible. If you have a support coordinator, speak to them about engaging Aspire Hub as your NDIS registered community nursing provider so we can kickstart your journey with us sooner! 
At Aspire Hub, we're committed to adhering to the strict government quality and safety requirements that exist to protect you and your needs. With proven experience in managing complex care management and high needs, you can rest assured knowing you're dealing with a team of highly skilled professionals. If you are looking for community nursing services in Brisbane and beyond or want to learn more about what Aspire Hub could offer you, reach out to us today by calling (07) 3074 9440 or fill out an enquiry form here
Want to learn more about our team or the services we offer?
Complete the form below and we'll be in touch with you or call us at 07 3074 9440.