Our guide to accessing Supported Independent Living
June 6, 2022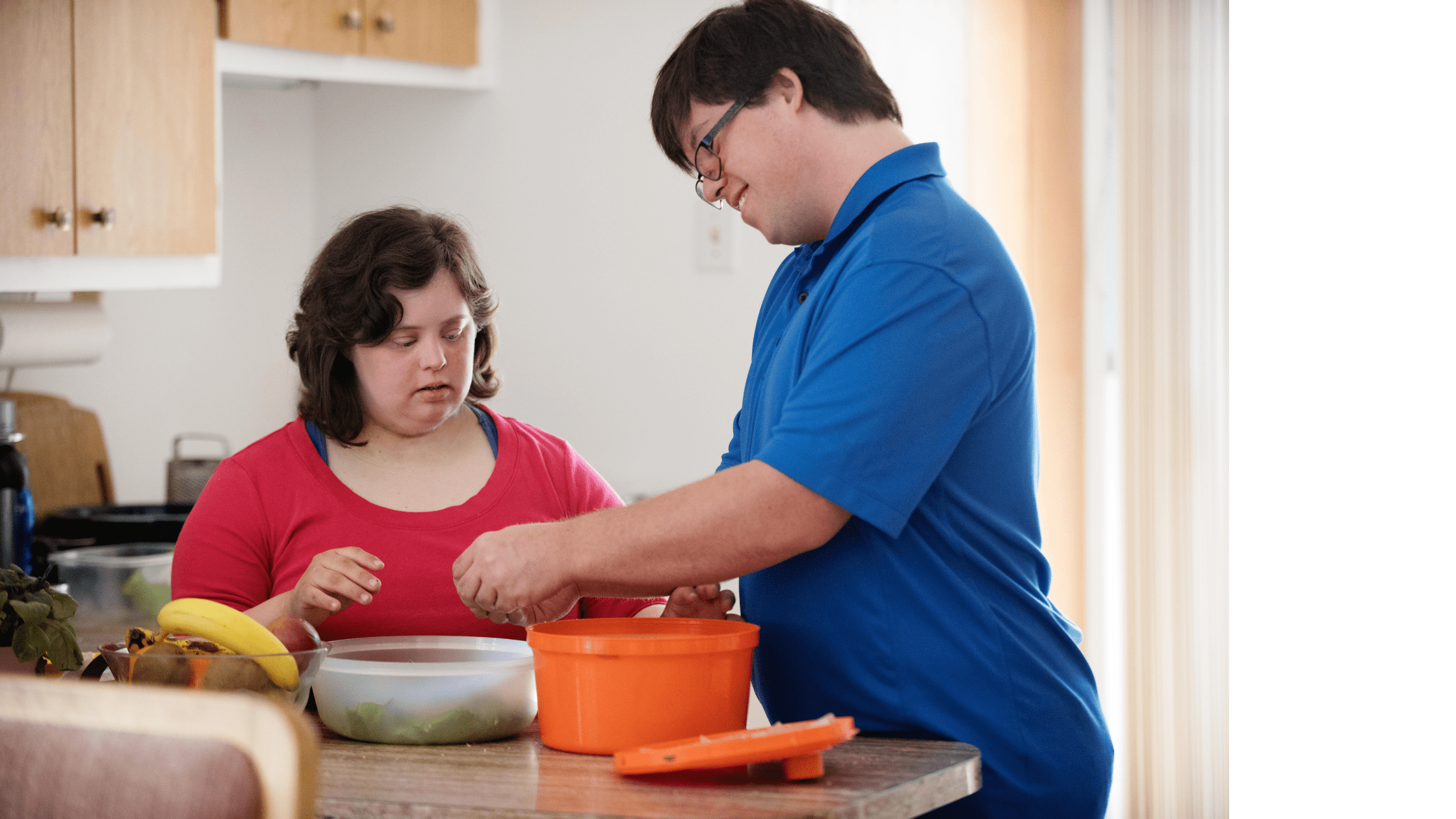 Have you just found out you're eligible to receive funding for Supported Independent Living in your NDIS plan? If so, you might have questions about what it is, what your funding can and can't be used for, and whether or not you're eligible for NDIS housing if you use this support.
In this blog, we'll answer all of these questions to take the stress out of accessing Supported Independent Living.
What is Supported Independent Living?


Supported Independent Living
(SIL) is a type of in-home support that can be delivered within your current home. It can also be delivered in shared NDIS housing if you're eligible to live in this type of accommodation. Keep reading to find out more about this.
SIL is a support that aims to help you live as independently as possible while building your skills with daily tasks. This can include things such as cleaning, nutrition or medication management.
To make it easier, think of it like this – SIL is the paid personal supports you receive, like a support worker. It's not the actual type of accommodation you live in. Having this type of support helps to build your personal skills and confidence, so you can be more independent in your day-to-day life.
Some services included with SIL are:
Assistance with cleaning, gardening, and grocery shopping.

Help with your personal care, such as assistance in showering, oral hygiene, dressing and toileting.

Someone to educate you on your medication management, including storage and administration of medication.

Help accessing your desired lifestyle activities

Personal development support to help you achieve your goals.
You can receive SIL if you live in a home with other people, or if you live alone. SIL funding doesn't cover items like rent or other day-to-day expenses.
Where can I find SIL in my NDIS plan?
If you've been deemed eligible to receive SIL, it will be funded under your Core Supports budget in your NDIS plan, within the Assistance with Daily Life category. Depending on your level of needs, it may be determined at a planning conversation that SIL is not right for you. If this is the case, the NDIS funds a range of other home and living supports that might be tailored better to your needs, wants and goals. 
Can I receive SIL if I reside in NDIS accommodation, such as Specialist Disability Accommodation (SDA)?
Yes, you can. As long as you've been deemed eligible for both SIL and SDA there is no issue with having your in-home support being delivered in this kind of NDIS housing.
I've just been given funding for SIL in my NDIS plan. How do I go about accessing this kind of support?
Eligible participants living in Brisbane, Ipswich, Logan, the Gold Coast or Perth can contact Aspire Hub – one of Australia's most trusted NDIS providers – to get them started on their SIL journey.
As a supported independent living provider, we will work with you to create something called a Roster of Care, based on your individual support needs. This is to ensure you're receiving a reasonable and necessary amount of support at all times, while also giving you a guide on which support workers you can expect to help you and at what times. This roster will also outline the support needs of everyone living in the house each week, should you have housemates who are also on the NDIS receiving SIL support.
What other NDIS housing services does Aspire Hub offer?
With a home to suit every need, from Short- and Medium-Term Accommodation (STA/MTA) and SDA, and tailored NDIS services such as Individual Living Options (ILO) and Community Nursing delivered within the privacy of your home, Aspire Hub is a trusted and reputable NDIS provider. We're also proud to offer NDIS social and community participation programs and services too, such as our Disability Day Programs. Our comprehensive range of services allows us to help you in multiple areas of your life, so that you can really feel like we're partners in your NDIS journey!
Why Aspire Hub?
With more than 30 years' combined experience in the industry and endless hours spent listening to our customers, you can feel confident that you are in safe hands with the team at Aspire Hub.
As a NDIS registered provider operating in Brisbane, Ipswich, Logan, the Gold Coast or Perth, we ensure all of our staff meet strict government quality and safety requirements, and have proven experience delivering supported independent living services. 
To start experiencing the Aspire Hub difference, contact us today! 
Want to learn more about our team or the services we offer?
Complete the form below and we'll be in touch with you or call us at 07 3074 9440.