What support does NDIS provide to people with disabilities?
May 16, 2022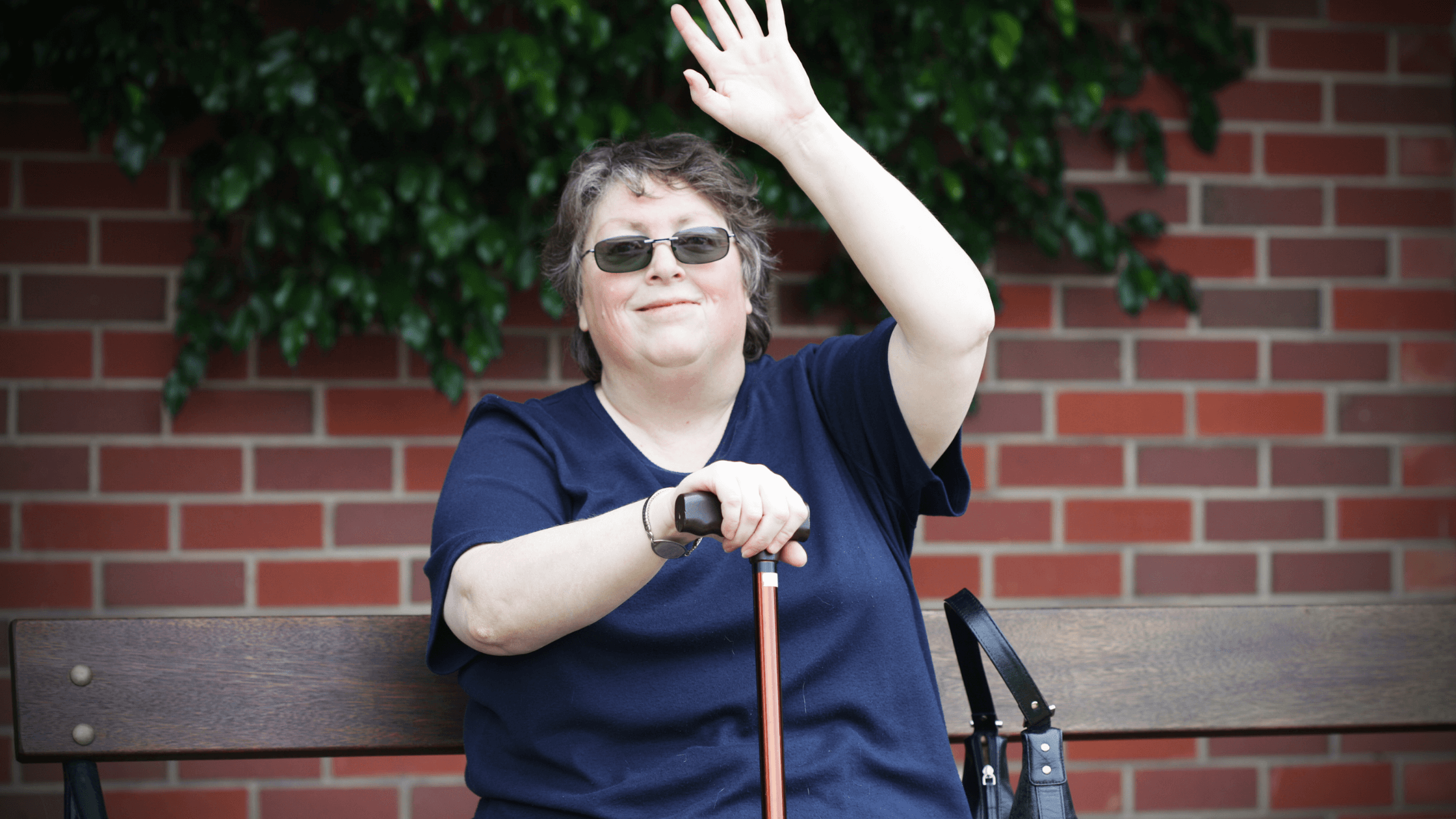 New to the NDIS and confused about what funding is provided by the NDIS compared to other supports and services? Let us help you decipher the different types of support you might be eligible for. 
If you're new to the NDIS, you might be confused about what support is provided by the NDIS, and what is provided by other community groups or State and Federal Government agencies. Aspire Hub is here to help you decipher the different types of support you might be eligible for. 
What support does NDIS provide?
At Aspire Hub, we're often asked, "what support does NDIS provide me?". NDIS funding differs from person to person, dependent on the level of needs and support they require. Often when people are asking this, they're not asking about how much funding they're entitled to – they're wanting to know a little bit more about what the NDIS is, what supports their plan can provide them and where they can turn to for assistance. To make things easier, we're going back to basics and going through some key definitions so you can understand who is responsible for what services, and how the NDIS can support you.
NDIA: NDIA stands for National Disability Insurance Agency. The NDIA is an independent statutory agency responsible for implementing the National Disability Insurance Scheme (NDIS).
NDIS: As mentioned above, NDIS stands for the National Disability Insurance Scheme. This scheme funds costs associated with living with disability – from NDIS housing, right through to assistive technology, disability support workers and more. With 4.3 million Australians living with disability, it's estimated that the NDIS will provide more than $22 billion in funding per year for the next five years to eligible participants. It's important to note that NDIS is not welfare, rather, it is a scheme designed to fund the relevant supports a disabled person may need to improve their health, skills, and independence.
NDIS Plan: After meeting with a representative from the NDIA to discuss your needs, wants and future goals, you will be issued with an NDIS plan (if you meet the eligibility). This plan identifies the relevant supports and services you need, based on your individual needs. It also details the individual funding package you're entitled to so that you can access these supports and services. 
If you don't already have an NDIS plan, you should visit the NDIS website to assess your eligibility to receive one. If you meet the relevant eligibility criteria, you can get the ball rolling on your NDIS journey. You'll need to download an access request form, fill out the paperwork, and then submit it to your local NDIA office either by email, mail, or in-person. Alternatively, you can call the NDIA on 1800 800 110 to make a verbal access request. After this, the NDIA will make a decision on whether you are eligible to receive an NDIS plan. If you are deemed eligible, they will arrange a planning meeting with you to discuss your support and funding needs. 
NDIS Providers: A service provider is a person or business that delivers supports funded by your NDIS plan. Some of these providers are 'NDIS registered providers', which means they must meet strict government quality and safety requirements. Non-registered providers can still be used by NDIS participants, so long as they choose to not have their plan managed by the NDIA. It's important to note that not all NDIS providers need to register with the NDIS commission. 
Disability Support Pension: The Disability Support Pension is financial aid for people who cannot work due to a permanent physical, intellectual, or psychiatric condition. This is different to the NDIS and can only be used for daily living expenditure such as food or rent. 
Now that you know some of these key disability definitions, let's break down the nitty gritty of how an NDIS plan works, and what support does NDIS provide a participant in their plan. 
An NDIS plan comprises of three types of support budgets – a Core Supports budget, Capacity Building Supports budget and a Capital Supports budget. Your Core Supports help you with everyday activities, disability-related needs and helps you work towards your goals. Your Capacity Building Supports are used to help build your independence, and your Capital Supports budget is used to purchase higher-cost pieces of assistive technology, home/vehicle modifications or one-off purchases such as Specialist Disability Accommodation. To learn more about the three budgets and what can and can't be funded under these three categories, visit the NDIA website here. 
The NDIA says the types of supports that an NDIS plan may fund include (but are not limited to) the following:
daily personal activities

transport to enable participation in community, social, economic, and daily life activities

NDIS housing

workplace help to allow a participant to successfully get or keep employment in the open or supported labour market

therapeutic supports including behaviour support

help with household tasks to allow the participant to maintain their home environment

help to a participant by skilled personnel in aids or equipment assessment, set up and training

home modification design and construction

mobility equipment, and

vehicle modifications.
An NDIS plan will not fund supports that another government system or community service offers, items not related to a person's disability, anything that relates to day-to-day living costs or items that cause harm or are illegal. 
How can Aspire Hub help me?
As an NDIS registered provider, Aspire Hub offers a range of quality services to suit your individual needs, goals and lifestyle. From supported accommodation services and in-home disability supports through to community programs and nursing, Aspire Hub is here to ensure you get the support you need to get the most out of your life. With services across south east Queensland and Perth, our teams are ready to provide you with person-centred support. 
To learn more about our services and the support we could provide you, visit our services page or contact us today! 
Want to learn more about our team or the services we offer?
Complete the form below and we'll be in touch with you or call us at 07 3074 9440.