Have fun, learn skills and challenge yourself with NDIS Community Participation!
March 7, 2022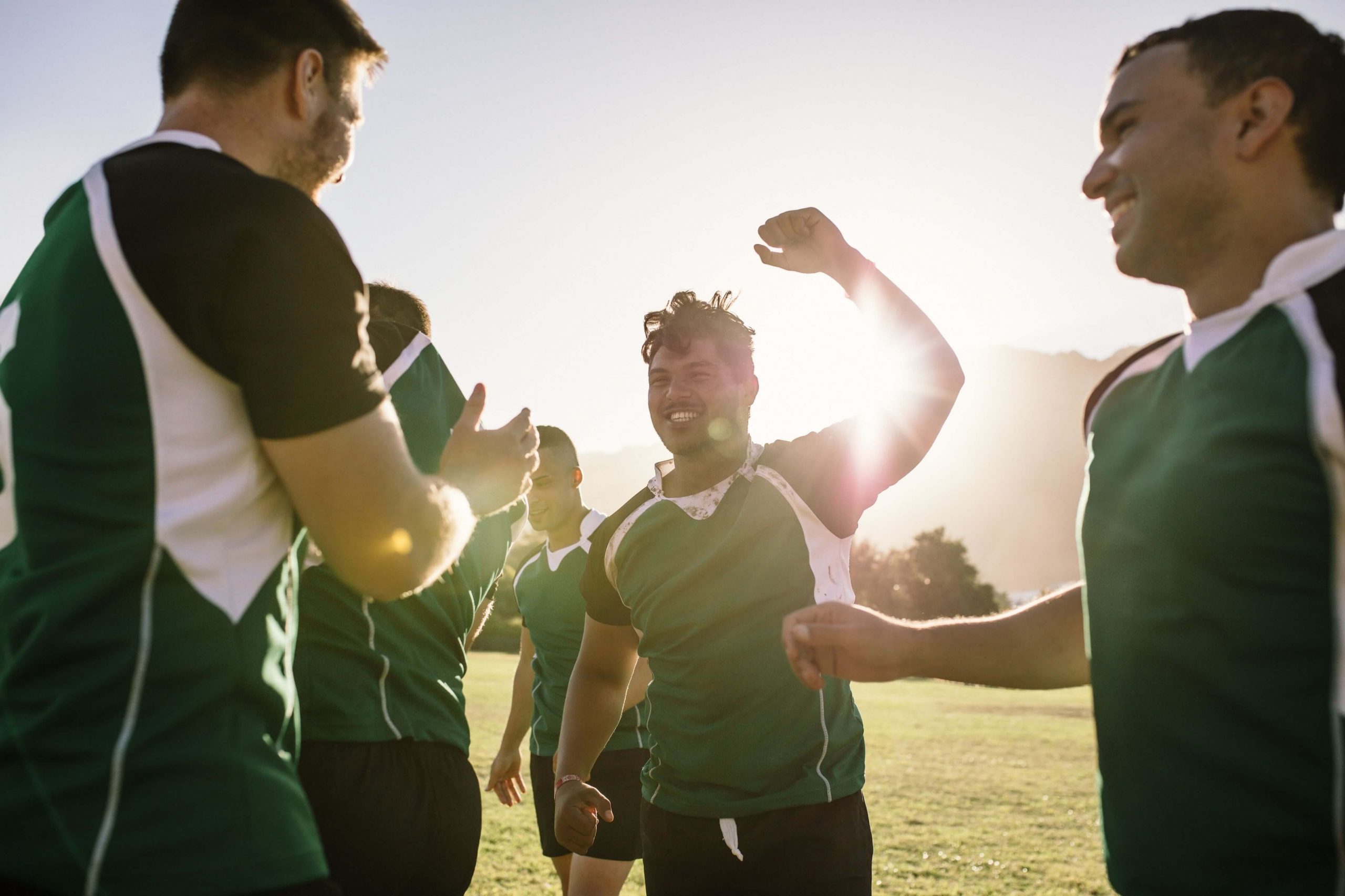 Looking for ways to make new friends, learn new skills or simply have fun? Aspire Hub's NDIS Community Participation programs can help you do just that. 
At Aspire Hub, we know that every day is made up of the small moments that make life feel 'big' – like hanging out with friends, learning new skills, and most importantly, having fun! 
If you've been looking for ways to incorporate more of those 'small moments' into your daily life, we have good news – our NDIS Community Participation programs can help you do just that.
Firstly, what is NDIS Community Participation?
NDIS Community Participation is funded by the NDIA for eligible participants to develop their skills so they can participate in community, social and recreational activities. This might be funding for a support worker that can help you access these tasks, or funding for relevant programs and training. 
Social and community participation can be found in two sections of your NDIS plan – your core budget (referred to as assistance with social & community participation) and capacity building budget (referred to as increased social & community participation). 
Why is community participation important?
While participating in social or community activities is fun, it's actually integral for improving a person's sense of wellbeing while also combating feelings of loneliness and isolation. There's also a range of other benefits, including:
It helps improve a person's skillsets, therefore allowing them to rely on family, friends and support workers less

It allows people to develop their interpersonal communication skills, which can increase their employment opportunities

It allows people to discover different activities and interests
How can I get funding for NDIS Community Participation? 
To get funding for community participation-related supports, you must be able to demonstrate that this kind of support would help you overcome a disability-specific barrier. In an NDIS planning meeting, the NDIA will talk to you about your goals. Goals are important because they are your personal desires about what you'd like to do on a short term or long-term basis. However, they're not always intrinsically linked to your NDIS funding. Your NDIS funding is aimed to provide you with the supports you need for your disability, which may assist you to increase your independence and pursue your goals.  
The NDIA will consider whether your desired funded supports will enable you to pursue your goals and aspirations when they decide to approve your plan. It's a good idea to read their planning booklet, which has space for you to record your goals prior to your planning meeting. If increasing your social and community participation is one of those goals, be sure to communicate that clearly in your planning booklet (download it from the NDIS website here) and demonstrate how you are currently facing disability-specific barriers that you need supports for. 
How can Aspire Hub provide increased social and community participation for NDIS participants? 
Aspire Hub provides increased social and community participation for NDIS participants through our Bright Futures Disability Day Programs. This allows us to assist with NDIS Community Participation, develop your confidence when out and about, build your skills and smash your goals!
With the help of our team at Aspire Hub, you can choose from a wide range of activities and programs such as attending neighbourhood events, playing sports, overnight camping trips and more. Most importantly, our tailored programs are a great way for you to get out there and meet new friends!
With a range of activities on offer to suit everyone, you will be glad you chose Bright Futures.
What can I expect from Aspire Hub's NDIS Community Participation programs?
When you're part of our Bright Futures Disability Day programs, you might get to enjoy skill-building activities like:
Exciting and rewarding community programs, including day trips 

Social groups where you can meet new and like minded people

Places like the library, cinema, or local sporting ground

Assistance in tasks that help you build your skills and independence, such as cooking or learning a language. 
Where can I learn more?
If you want to learn more about NDIS Community Participation with Aspire Hub, click here. 
From NDIS housing right through to children services, Aspire Hub is a friendly team with more than 30 years' combined experience. 
We're passionate about listening to what our customers, their families and communities want, and always strive to deliver services beyond the highest expectations. With no waiting lists guaranteed, a strong commitment to community partnerships, and a dedicated customer engagement & success team, we're always looking for more ways to achieve the best results for our customers. 
To get in touch with us, please visit our contact us page or call us on 07 3074 9440. 
Want to learn more about our team or the services we offer?
Complete the form below and we'll be in touch with you or call us at 07 3074 9440.