Can NDIS help with housing?
December 16, 2021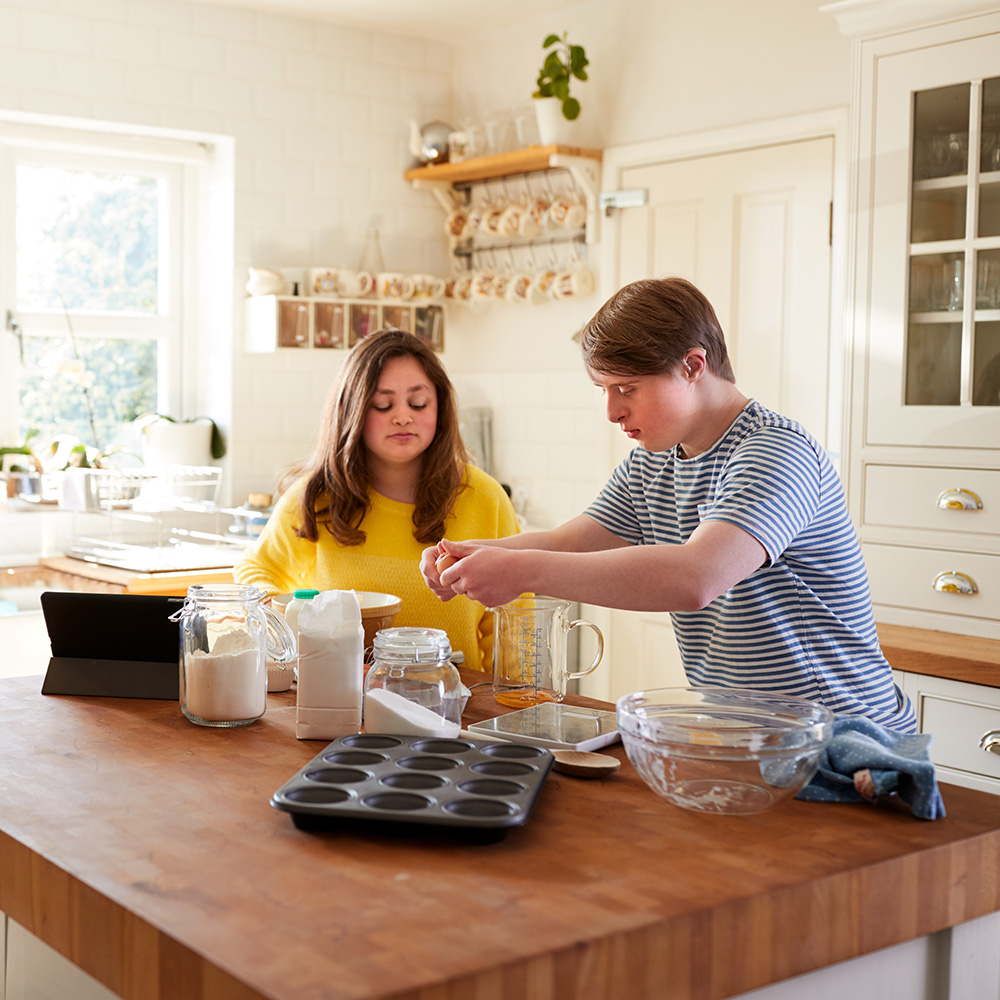 If you're new to the NDIS journey, you might be confused about the home and living support services available to you. This blog will answer everything from "Can NDIS help with housing?", right through to "What NDIS housing services does Aspire Hub offer?", so if these questions have been playing on your mind, keep on reading to get the answers!
Q: Can NDIS help with housing?
One of our most asked questions is, "does NDIS help with housing?" Thankfully, we're here to tell you that yes, your NDIS funding can support a range of accommodation services.
Q: What is the difference between the varying NDIS housing and living arrangements?
This is a great question – and one we get asked on a daily basis! We've broken down the various types of NDIS housing and living arrangements below.
Short Term Accommodation (STA/MTA): Sometimes referred to as respite care, short to medium term accommodation is a home away from home. During your stay in short or medium term accommodation, you will be provided with personalised support and get to experience fun recreational activities tailored to your hobbies and needs.
Supported Independent Living (SIL): Supported Independent Living allows you to develop the skills and confidence you need to live more independently. Depending on your level of needs, a team of support workers can assist you with a range of day-to-day tasks within your own home.
Specialist Disability Accommodation (SDA): Specialist Disability Accommodation are purpose-built homes designed to suit you and your specific needs. While living in our specialist housing, you'll receive quality support from our qualified and experienced team. This type of accommodation is best suited for people with high or complex needs.
Individualised Living Options (ILO): This arrangement allows you to access the support you need to live independently in the house of your choosing. While each arrangement is unique, ILO can include things like personal care, assistance in developing your skills, or support with household tasks like cooking and shopping. It's important to note that ILO is a package of supports rather than the type of home you live in. Funding for this support category cannot be used for expenses like rent or mortgage repayments.
During your NDIS planning meeting, your individual goals and needs will be assessed to determine which option is right for you. If you haven't had your NDIS planning meeting yet, learn how to prepare for one here.
Q: How do I get funding for NDIS housing and living arrangements?
The National Disability Insurance Agency (NDIA) determines whether you're eligible to receive funding for NDIS housing and living arrangements based on your individual needs and goals. For example, people who have restricted mobility and are unable to safely use the bathroom within their current accommodation might be eligible for Specialist Disability Accommodation. The NDIA will assess your individual circumstances at an NDIS planning meeting and then allocate the necessary funding for your required housing or living arrangement.
Q: What housing arrangements are not covered by the NDIS? 
The NDIS does not fund housing-related supports such as:
Social and community housing
Homelessness and/or emergency accommodation services
The National Rental Affordable Scheme (NRAS)
Commonwealth Rent Assistance
These types of supports are funded by your relevant state or territory government.
Q: Why is it important for the NDIS to fund housing and living arrangements?
Providing suitable accommodation or supported living arrangements to people with disabilities allows them to break down barriers and achieve their individual goals. Having the right housing and living arrangements can drastically improve an NDIS participants quality of life. If you think your current living arrangements are unsuitable for your needs or goals, ask the NDIS or your plan manager for a plan review.
Q: Does Aspire Hub offer any NDIS housing services?
At Aspire Hub, we offer a range of NDIS housing services, including Supported Independent Living, Short Term Accommodation, Specialist Disability Accommodation and Individual Living Options. The type of accommodation services suited to you depends on your individual care and support needs. If you need help deciding which option would suit you best, contact us and we'll be in touch to help.
Aspire Hub is founded by a team with more than 30 years of combined experience. We've listened to hundreds of people and supported them with NDIS plans to deliver services beyond expectations. We're here to answer any of your NDIS-related questions – from 'does NDIS help with housing?' through to 'what is a plan manager?'. If you're interested to learn more about our services, give us a call on 3074 9440.
Want to learn more about our team or the services we offer?
Complete the form below and we'll be in touch with you or call us at 07 3074 9440.