Find specialist disability accommodation that's right for you
July 4, 2022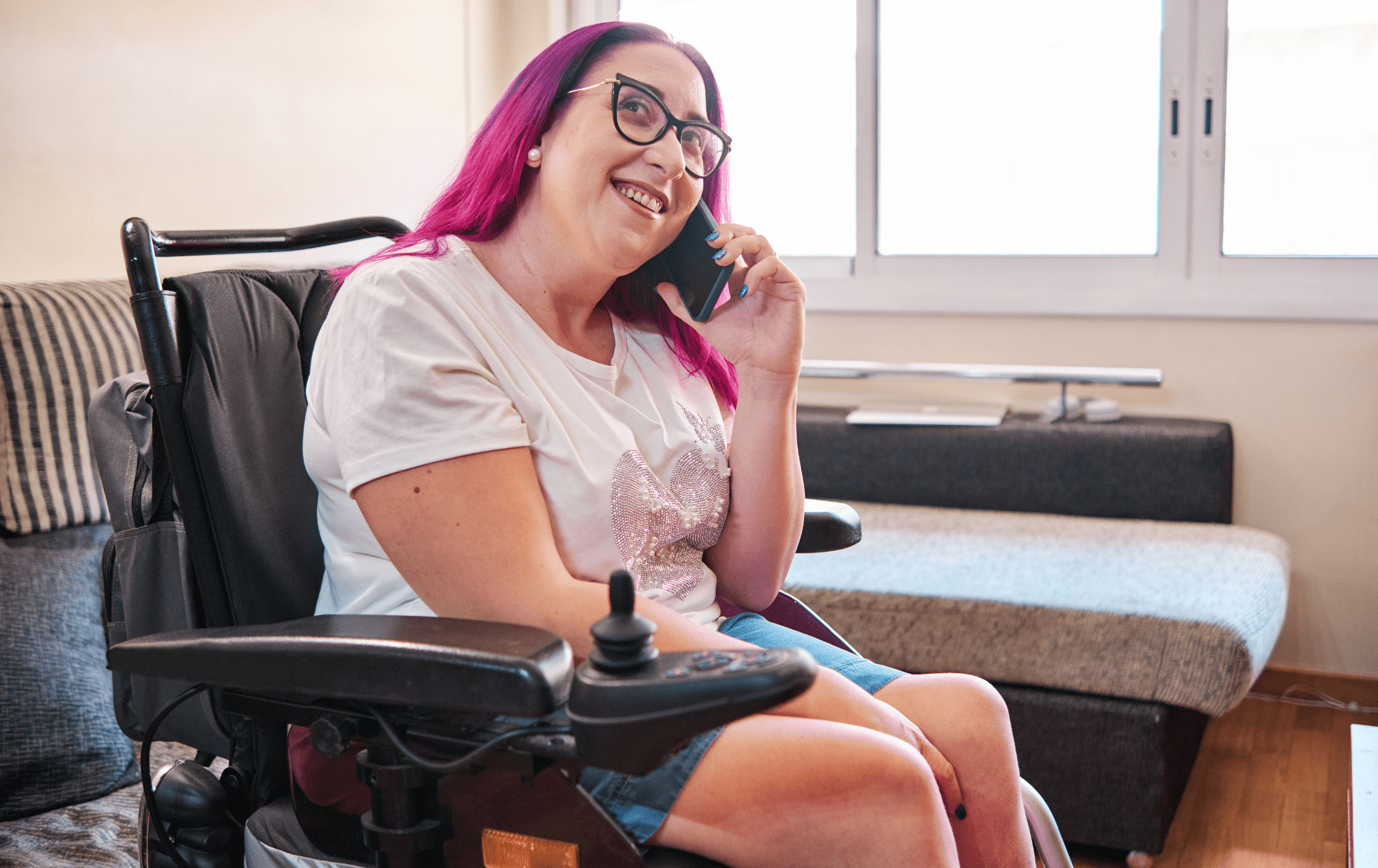 When searching for specialist disability accommodation (SDA), it's important to be matched with a home that's purpose-built for you and your unique needs. You'll also want something in a desirable location – ideally, your home should be close to a variety of amenities including public transport, medical facilities, retail precincts, entertainment, and dining so that you have everything you need to live an independent and fulfilling life.
At Aspire Hub, we're passionate about getting eligible NDIS participants into specialist disability accommodation that suits their wants and needs. So, if you're searching for vacancies, here's how to find SDA that's right for you.
A quick refresher: what is specialist disability accommodation (SDA)? 
SDA is a type of NDIS housing designed for people who require purpose-built housing solutions with a higher reliance on support. It allows people with complex care needs the freedom to live in an accessible home that is tailored to their specific needs. People that require SDA may have: 
extreme functional impairment (difficulty completing personal tasks or taking care of themselves)

high physical support

high support needs (those who rely on extensive person-to-person specialist support)
SDA is entirely accessible and built with features such as ceiling hoists, home automation, and assistive technology, depending on a participant's needs. 
As a category of NDIS accommodation, SDA must meet a certain criteria of design standards to provide support in a flexible, shared living style. The inclusions within an SDA will differ from home to home as each is customised to suit the needs of the people residing there.
If you've received funding for SDA in your NDIS plan, it's important to note that this does not cover services or support. However, in-home supports can easily be delivered within an SDA home.
How to find SDA that's suits your needs, wants and lifestyle
If you've received funding for SDA in your plan and are beginning to look for suitable accommodation, a good place to start is the NDIS' SDA Finder. This online search tool matches you with vacancies that suit your needs.
Using this tool, you can refine search results by using filters on the left hand side bar on the page. This allows you to search by building type, SDA design category, number of residents, price and more.
Alternatively, if you know of a reliable NDIS Housing provider, you can contact them directly to see if their accommodation options are right for you. 
At Aspire Hub, our purpose-built homes are designed to suit you. As an NDIS registered provider, our housing meets strict government quality and safety requirements, which are crucial to consider when choosing SDA. While living in our specialist housing, you'll receive quality support from our qualified and experienced team. With SDA homes in Brisbane, Logan, Ipswich and the Gold Coast, we have options to suit almost any requirement. Our vacancies page shows all of our current listings, and details how many bedrooms, bathrooms and car spaces are available at each property. We have also included other vital information, such as the features of the house and tenant considerations.
At Aspire Hub, our team is that passionate about finding you an SDA home that is purpose-built for your needs, so if you don't find a suitable property on our website, contact us – we can work together to find you your dream home. 
Need an SDA home right away? With no waiting lists at Aspire Hub, our friendly team can offer you support as soon as possible!
Our services extend further than SDA and NDIS housing
Did you know that we're more than just an NDIS housing provider? We also offer essential disability care programs such as children services, NDIS social and community participation and community nursing services Brisbane. Our comprehensive range of services allows us to help you in multiple areas of your life, so that you can really feel like we're partners in your NDIS journey! So, if you're looking for a provider to help you with community nursing services Brisbane, our team of nurses can deliver this service within your Aspire Hub SDA home. 
Why Aspire Hub?
With more than 30 years' combined experience in the disability housing and services sector, you can feel confident that you are in safe hands with the team at Aspire Hub. With no waiting lists and a team that is passionate about connecting you with a property that's purpose-built for your needs, choosing Aspire Hub as your SDA provider just makes sense. Call 07 3074 9440 or fill out an enquiry form here to kickstart your NDIS accommodation journey with Aspire Hub.
Want to learn more about our team or the services we offer?
Complete the form below and we'll be in touch with you or call us at 07 3074 9440.