Hello WA! Aspire Hub is now offering Disability Support Services in Perth!
May 12, 2022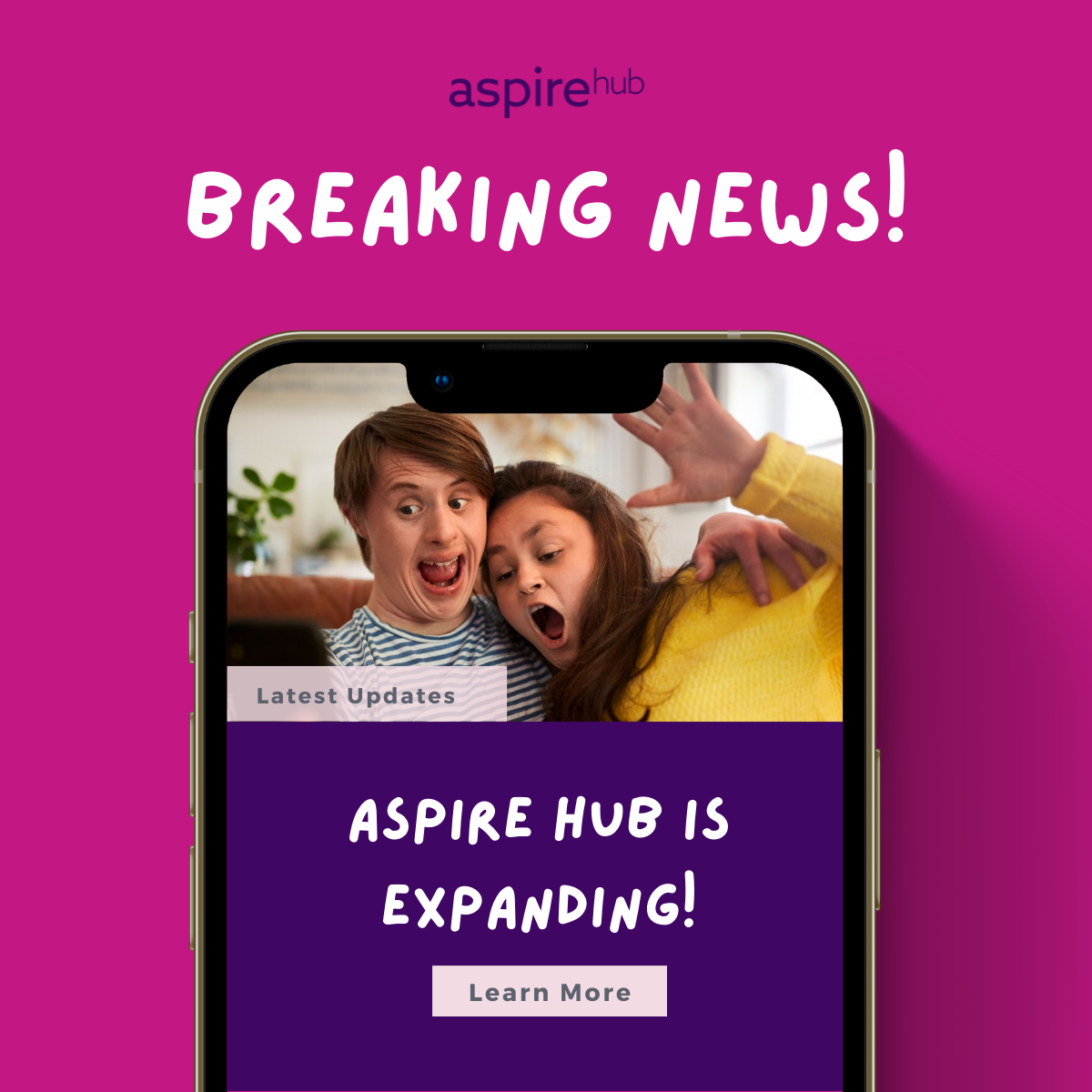 We are excited to announce that NDIS participants in Western Australia can now enjoy access to Aspire Hub's leading disability support services and accommodation in Perth.
Aspire Hub launched in south east Queensland two years ago and in this short amount of time we have been overwhelmed by the positive feedback we have received from our clients, staff, partners and the wider community.
From our humble beginnings as a provider of NDIS Supported Independent Living (SIL) and supported accommodation including Specialist Disability Accommodation (SDA), and Short Term Accommodation (STA), Aspire Hub has already grown to offer Community Nursing, Disability Day Programs, Children Services and more!
If you're an NDIS participant living in Western Australia, we have good news – Aspire Hub is now offering Disability Support Services in Perth!
To enquire about Aspire Hub's disability support services in Perth or to be the first to hear about when more supports are available, fill out the form below or call us on 07 3074 9440.
Get to know a little more about us and the services we offer at Aspire Hub, and why we're excited to expand our supports to Perth locals.
Our 'why'
Aspire Hub was founded by Chris and Cherryl Joseph who have worked in the disability sector for more than 20 years. Recognising a need for an accommodation provider that has their customers' best interests at heart, the duo decided to launch Aspire Hub. As a family-owned operator, we really pride ourselves on taking a personalised approach to service delivery. This focus has allowed us to not only match our customers with the perfect support team to suit their needs, but to grow and expand across south east Queensland, and now Perth, to support even more people with disabilities to achieve their goals.
Chris and Cherryl's learnings from 20+ years in the disability sector have been poured into Aspire Hub to ensure that our services are second to none. With no waiting lists, a consistent support team, flexible locations, community partnerships, a dedicated registered nurse and a customer engagement team, we've become a preferred NDIS registered provider that people know and trust.
We're proud to operate across Brisbane, Logan City, Ipswich and the Gold Coast to deliver quality disability support services including:
Community Nursing Services
NDIS Social & Community Participation
Disability Day Programs
Children Services
Supported Independent Living
NDIS Individual Living Options
NDIS Short Term Accommodation
Specialist Disability Accommodation
Click here to learn more about our services.
Aspire Hub arrives to Perth
After listening to the wants and needs of people with disabilities in Perth, the team at Aspire Hub recognised that disability support in Perth needed an operator with the patience and care of a small team with the experience of an established, registered NDIS provider .
"Our team is passionate and hardworking, and we're so grateful to already help hundreds of people in south east Queensland to live more independently," said Aspire Hub Managing Director and Co-Founder Chris Joseph. By expanding to Western Australia, we hope to help hundreds more which is so exciting."
After many months preparing for this expansion, we are now proud to offer Disability Support Services in Perth. Our SIL services are delivered in the comfort of your own home and allow you to live as independently as possible while building your skills, confidence and capacity. Aspire Hub will also be offering NDIS housing within Perth, including a range of other disability support in Perth such as short-term accommodation (STA) and specialist disability accommodation (SDA).
To enquire about Aspire Hub's disability support services in Perth or to be the first to hear about when more supports are available, fill out the form below or call us on 07 3074 9440.
The Aspire Hub difference
With more than 30 years of combined experience in the disability sector, our team has dedicated their lives to supporting and uplifting people with disabilities. Our expansive experience has taught us that it's important to have a strong set of core values to abide by when helping our customers. Aspire Hub is more than a name – each letter in the word 'Aspire' forms the basis of the core values that are at the heart of everything we do.
[A] chievement
[S] uccessful
[P] artnership
[I] nclusive
[R] espect
[E] xcellence
To learn more about our core values and to meet our friendly team of disability specialists who live by them day in, day out, click here.
What our customers have to say
When choosing a SIL Provider in Perth, you want to be assured that you're engaging an NDIS registered provider that makes a real difference in their clients' lives. That's why It's important to listen to the testimonials of real-life customers who have had experience with the operator you're considering. Here's what one of our customers had to say about our SIL services:
"I have lived in a SIL house before, but none of them were as nice. My carers are very professional, they communicate with me and my family very well. Every day I do as much or as little as I want to. I live my life the way I want, and Aspire Hub helps me to do this."
How Aspire Hub can support you
If you're looking for an NDIS provider who wants to make a difference in your life, then Aspire Hub is right for you. Whether you have high or low needs, our team can deliver specialised Disability Support Services in Perth. Our SIL team can support you with a range of day-to-day tasks within your own home, with the aim to help you live as independently as possible. You'll also build the skills and confidence to complete daily tasks on your own, such as cleaning, nutrition and medication management. To find out how Aspire Hub could make your life easier and help you achieve your goals, contact us today!
Want to learn more about our team or the services we offer?
Complete the form below and we'll be in touch with you or call us at 07 3074 9440.