How do I apply for disability housing?
January 17, 2022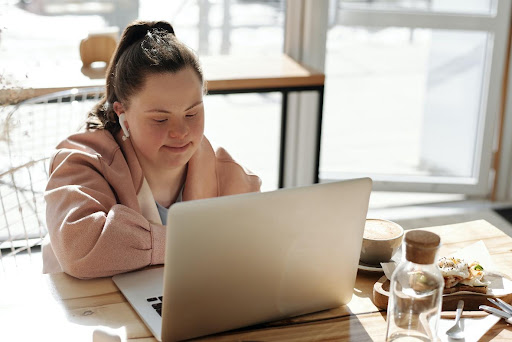 At Aspire Hub, we believe every person should have access to a safe and secure place to call home. It's this belief that brings each of our supported accommodation homes to life.
If you're new to the NDIS or are wondering we're often asked, 'how do I apply for disability housing?'. If this question has been playing on your mind, we've got great news – we're here to teach you how to apply for disability housing in an easy-to-understand format. 
In this blog, we will identify the different types of NDIS housing, who is eligible for them and of course, how to apply.
What are the different types of disability housing?
You may have came across us for help with your question, 'how do I apply for disability housing?'. However, it's important to know the difference between the types of disability housing available and the eligibility criteria around them. Understanding the options that may be available to you is a great way to manage expectations and ensure you're clear on what type of disability housing may suit your goals and needs. 
NDIS Short- & Medium-Term Accommodation
What is it? Also known as respite care, short term accommodation (STA) is a home away from home. During your stay, an experienced team will provide you with personalised support, while hosting fun and unique recreational activities. The NDIS usually funds up to 28 days of STA per year, meaning you've got the flexibility to pick and choose how you want to allocate your stay in an STA home. 
Medium Term Accommodation (MTA) is a little different and is suitable for anyone who needs a place to stay while waiting for a long-term housing solution. This type of NDIS housing is usually funded for up to 90 days a year.
Who is eligible for short- or medium-term accommodation? While MTA is suitable for those waiting to move into long-term housing solutions, STA may be suitable for you if you can demonstrate that time away from your current home gives informal supports and/or your carer a break; you believe time away from home can help you achieve your goals outlined on your NDIS plan; or time away from home can help you meet new friends and try new activities.
Specialist Disability Accommodation 
What is it? Specialist Disability Accommodation (SDA) is purpose-built homes designed to suit those with high or complex care needs. Each home differs from one another as they're customised to suit needs of the person or people living there.
Who is eligible for SDA?  SDA is suitable for people with extreme functional impairment or very high support needs. In-home supports are not included in this type of accommodation but can be easily delivered within an SDA home. 
Supported Independent Living
What is it? Supported Independent Living (SIL) is a little different to the other types of disability housing services. It's an in-home support service that can delivered within your current home or your chosen shared NDIS housing.
Who is eligible for SIL? SIL is suitable for people looking to live as independently as possible while building their skills. The support on offer can range from assistance with daily tasks, through to medication management, assistance with lifestyle activities and personal care.
Individual Living Options
What is it? Individual Living Options (ILO) are flexible support packages that are customisable to you and your needs. Under an ILO arrangement, you've got the freedom to choose how and where you want to live, and the types of assistance you need daily. Unlike the other services, ILO is a package of supports rather than the type of home you live in. Funding for ILO cannot be used for expenses like your rent or mortgage.
Who is eligible for ILO? ILO arrangements are determined on a case-by-case basis but are typically suited to people over 18 years of age that require at least six hours of daily help at home, but don't need daily registered nursing care or frequent support overnight. If you're ready to explore alternative options for your home and living needs, this might be for you. 
How to apply for disability housing 
Now that you know about the different types of disability housing and who is eligible for what type of accommodation, it's time to learn how to apply. 
If you meet the eligibility criteria for the NDIS, you'll need to download an Access Request Form (ARF) and a Supporting Evidence Form (SEF). From there, you will need to work with your GP, allied health, and specialist medical professionals to prepare and provide the information required for these forms. Working with these medical professionals is a great way to formally identify what supports you require for your day-to-day life. 
Once you've completed those two forms and submitted them to the NDIA, it's likely you'll be asked to attend a planning meeting. This planning meeting will allow the NDIA to establish the best possible plan for you, so it's really important to ensure you've though about all the goals, activities and tasks you want to pursue with the help of NDIS funding.
From there, you'll receive an approved NDIS plan which will give you allocated budgets for the different types of support you require. If you've been approved for funding for disability housing, this will come under your X budget.
It is now up to you to choose what supports and services you need, and what providers you're going to go through to deliver them. At Aspire Hub, we're proud to provide a range of supported accommodation services, in-home disability supports, social programs and community nursing for adults and children in south east Queensland. With no waiting lists guaranteed, a strong commitment to community partnerships, and a dedicated customer engagement & success team, we're always looking for more ways to achieve the best results for our customers. 
If we haven't your initial question – "How do I apply for disability housing?" – in a way that is easy for you to understand, you can call us on 07 3074 9440 to speak to our friendly team who can break it down even further. Alternatively, you can learn about the disability accommodation services we offer by clicking here.  
Want to learn more about our team or the services we offer?
Complete the form below and we'll be in touch with you or call us at 07 3074 9440.